Modular Wall Panels & Ceilings for  Operating Rooms, ICU, CCU, NICU, PICU & CSSD

Modular Assembly, High Stability & Maximum Flexibility
Custom built pre-fabricated modular wall panels and ceilings with integration of built-in elements. Easy installation and flexibility for future changes. Partition panels consist of stainless steel, steel with electrostatically applied powder coating , HPL and glass panels. Backlit glass panels with graphics also available.
Easy installation
Self supporting Structure
One stop support system from design to installation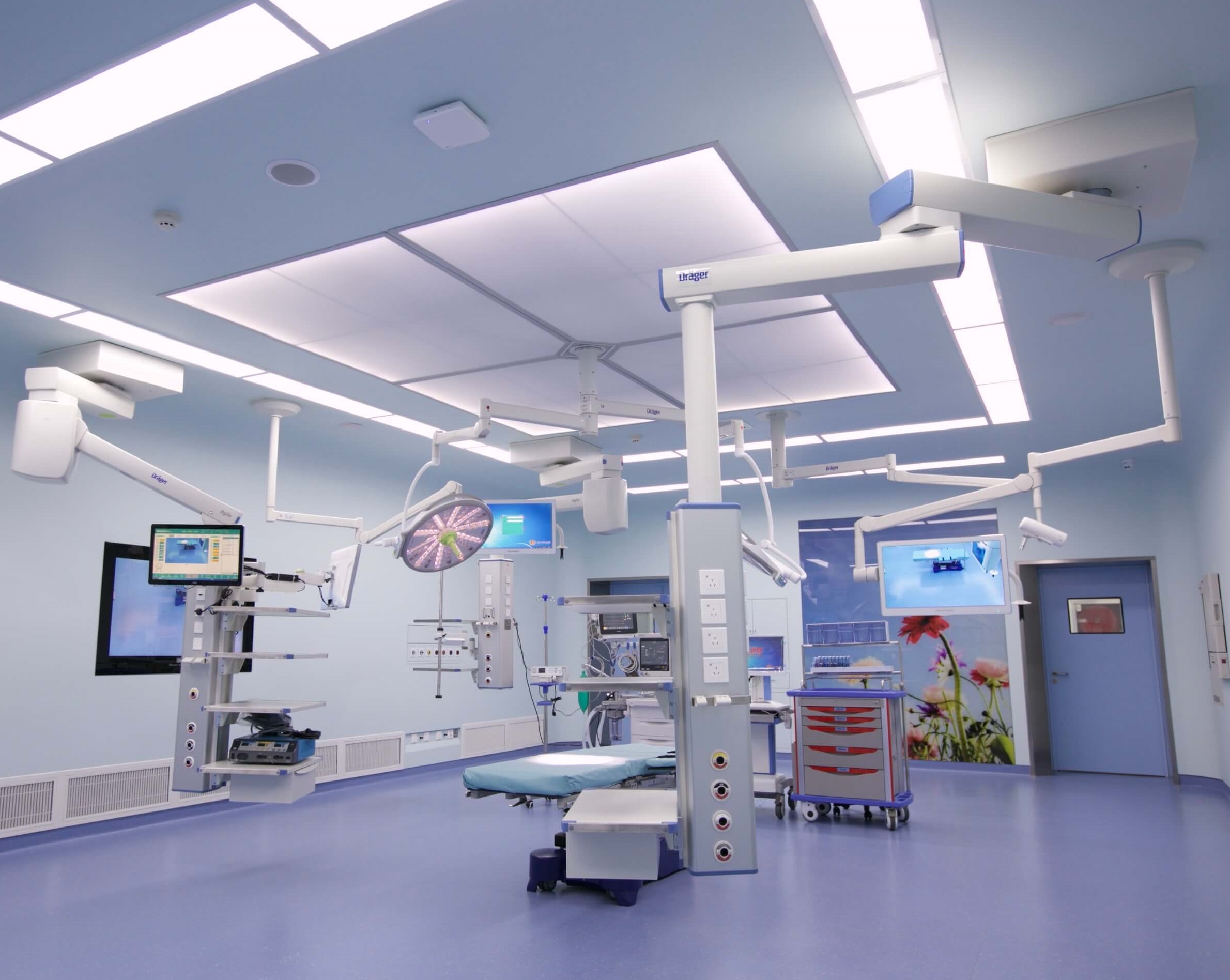 Laminar Flow Operating Room
Laminar Flow  Ceiling Section
Air tight, Low-Turbulance & Low Noise Level
Integral modular structure to maintain sterile environment in operating room. Specially designed Low-turbulence and low sound level laminar flow ceiling section that's easily integrates with modular ceiling panels.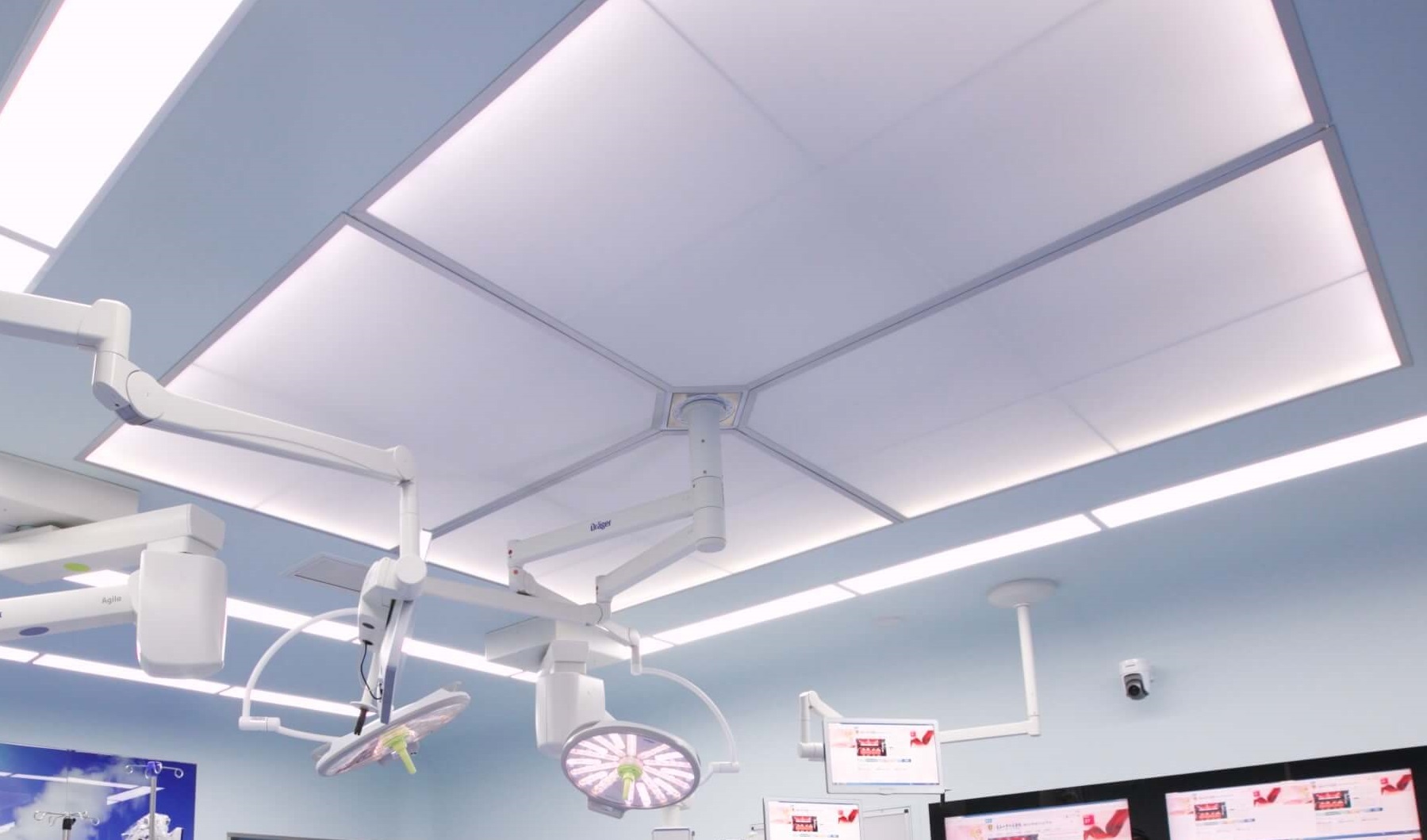 Doors for Hospital's Sterile Area
Automatic Doors, durable & Easy Assembly
Doors for sterile area are designed specifically to meet hygienic requirements. Various types of drives, radiation protection along with option of different switches, sensors and displays can be integrated with different partition systems.
Easy and quick assembly with modular partitions. Customized sizes with different materials and color scheme. Antibacterial color coated steel, stainless steel, HPL and glass doors are designed specially for the use in critical areas of the hospital.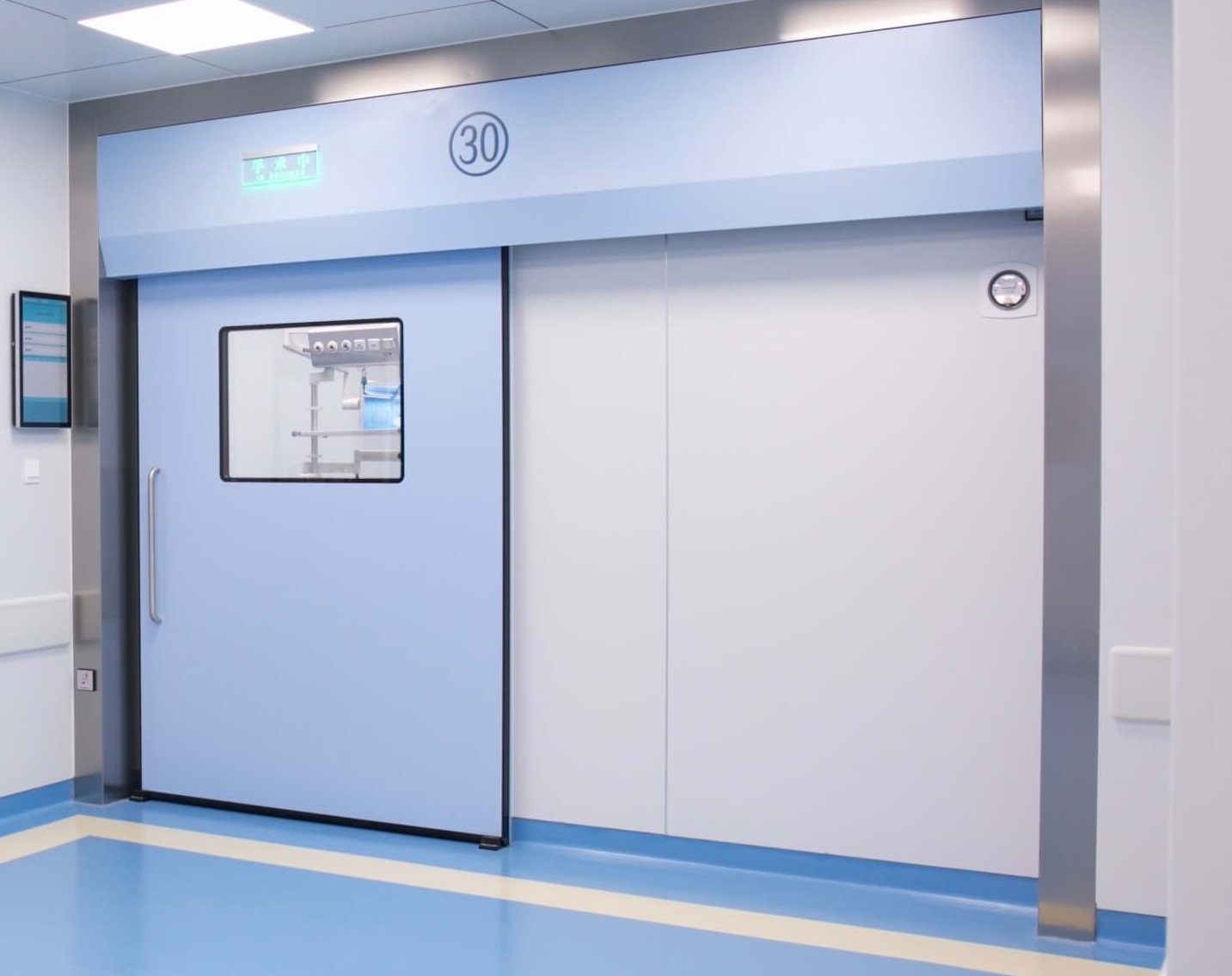 Surgical Scrub Sink Series
Surgical Scrub Sink for Operating Room
Aesthetically designed, Modern look & User friendly
Our designed surical scrub sinks are touch free, userfriendly and meet the hygiene requirements.
High quality stainless steel or composite materials like Corian or Staron are used for our surgical scrub sinks. Single, double, tripple or multi station surgical scub sinks are available.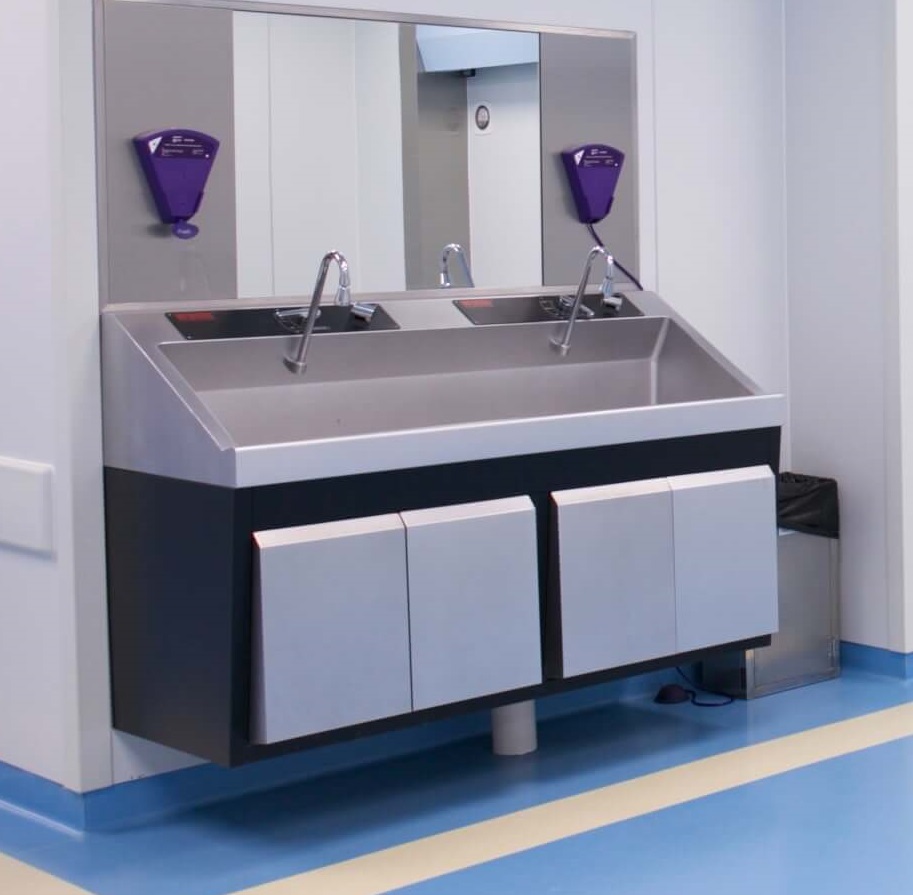 Isolated Sterile HVAC System
HVAC System for Operating Room, ICU, CCU, NICU, PICU, CSSD
Direct Digitally Controlled, Cleanroom Standard & Reliable 
Isolated from hospital's ordinary HVAC system sterile, germ-free environment by German technology / German brand air handling units and related components integrated with in-house designed sterile HVAC design maintaining the positive pressure in operating rooms, clean corridors and ICU.
Our qualified designing team has experience of over 20 years.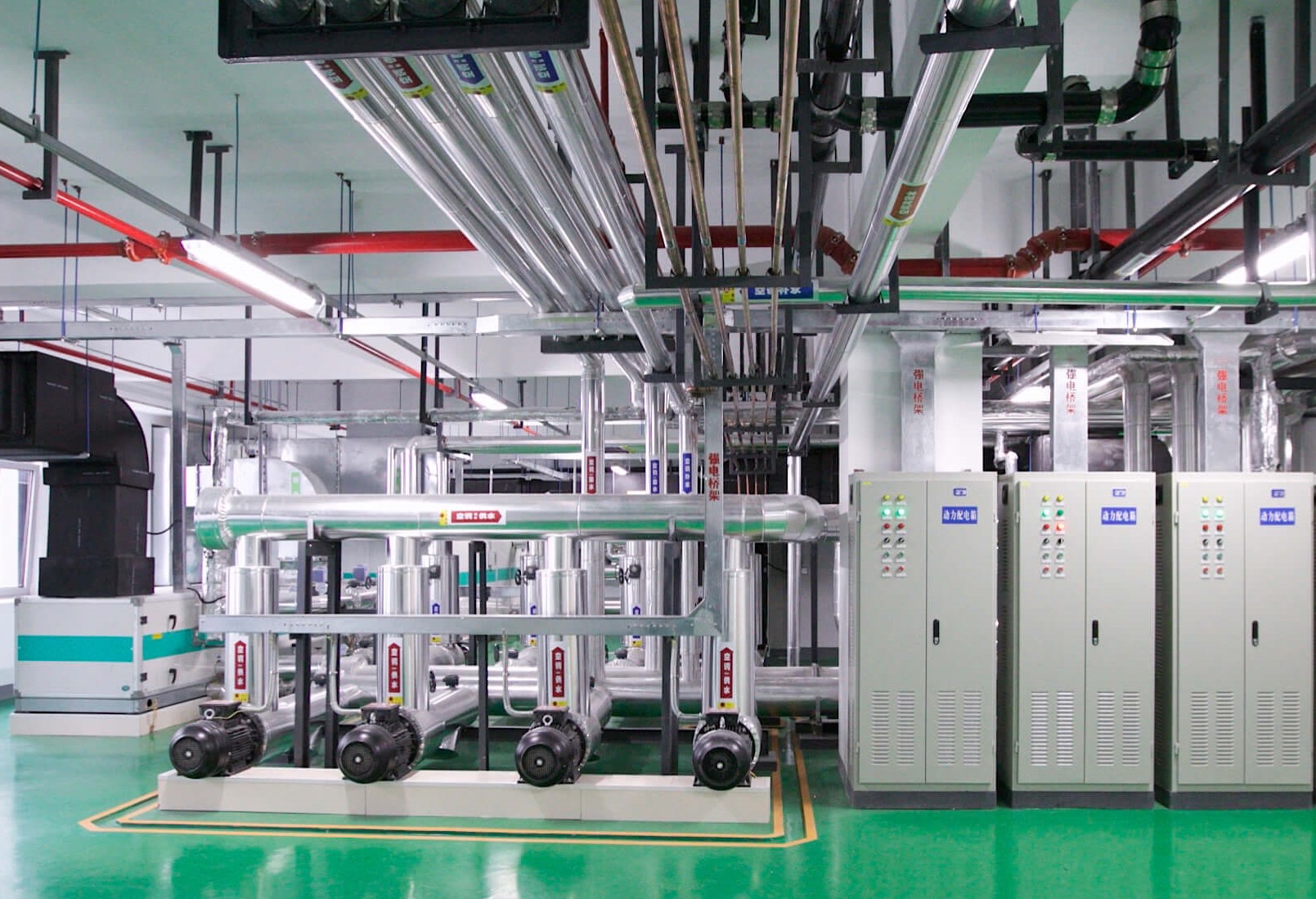 Surgical Control Panel Series
Surgeon Control Panels for Operating Room
Flush Mounted, Glass Touch Screen & Userfriendly Interface
Bespoke design as per requirement with various features like temperature and humidity control, illumination control, standard time clock with timer for anesthesia and operation duration time, hands free telecomunication and broadcasting, different alarm signals etc,. 
Userfriendly interface, flush mounted glass touch screen panel which is easy to clean and maintains sterile requirement in operating room.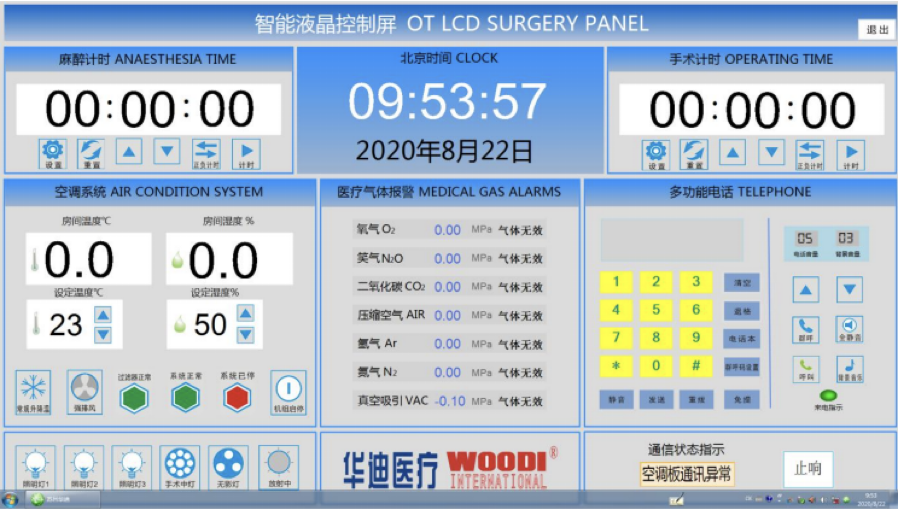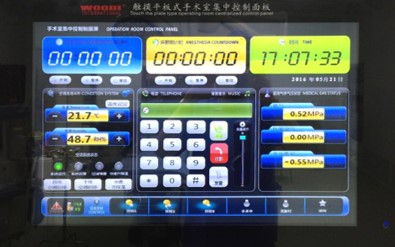 Nurse Stations for ICU & CCU, NICU, PICU
Modular structure, Modern Design, Easy Installation
Nursing stations in critical area of the hospital are designed to meet hygiene requirements as well as enhance the productivity of the medical staff. 
Modular structure gives the maximum flexibility and freedom to change or improve the design for future needs.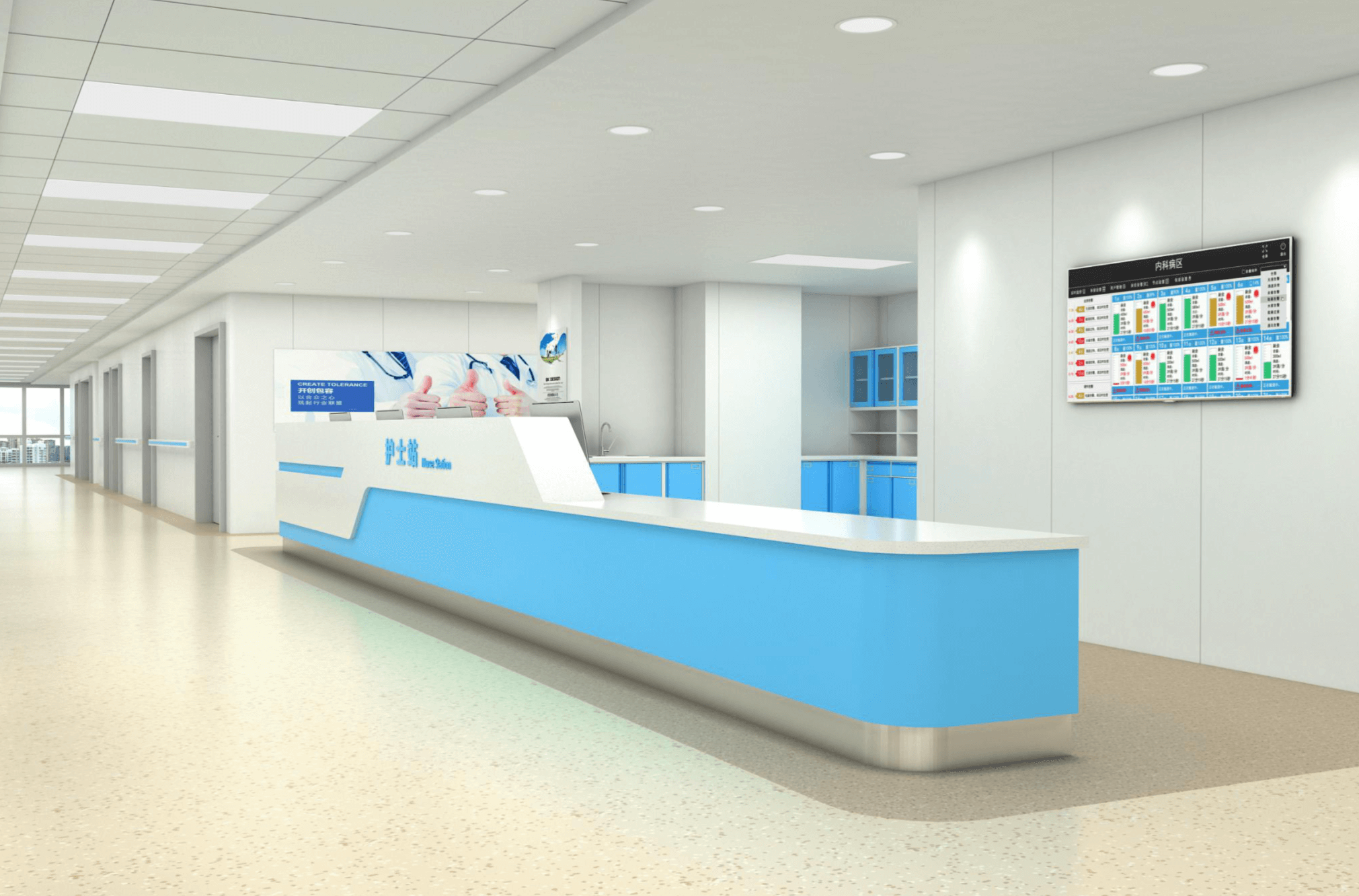 Stainless Steel Built-in Cabinets & Lockers Series
Built-in Cabinets & Storage for Operating Room, Locker Room, CSSD
High Grade Stainless Steel & Flush Mounted
Storage solution for operating room, ICU, CSSD, locker room and other related areas of sterile environment. Simple design with integration to modular partition structure brings convenience and enhance productivity.
High grade stainless steel with option of color coating are used for cabinets, foldable writing top for nurses in operating room, lockers in locker room, storage for medicines and other medical equipment in sterile environment.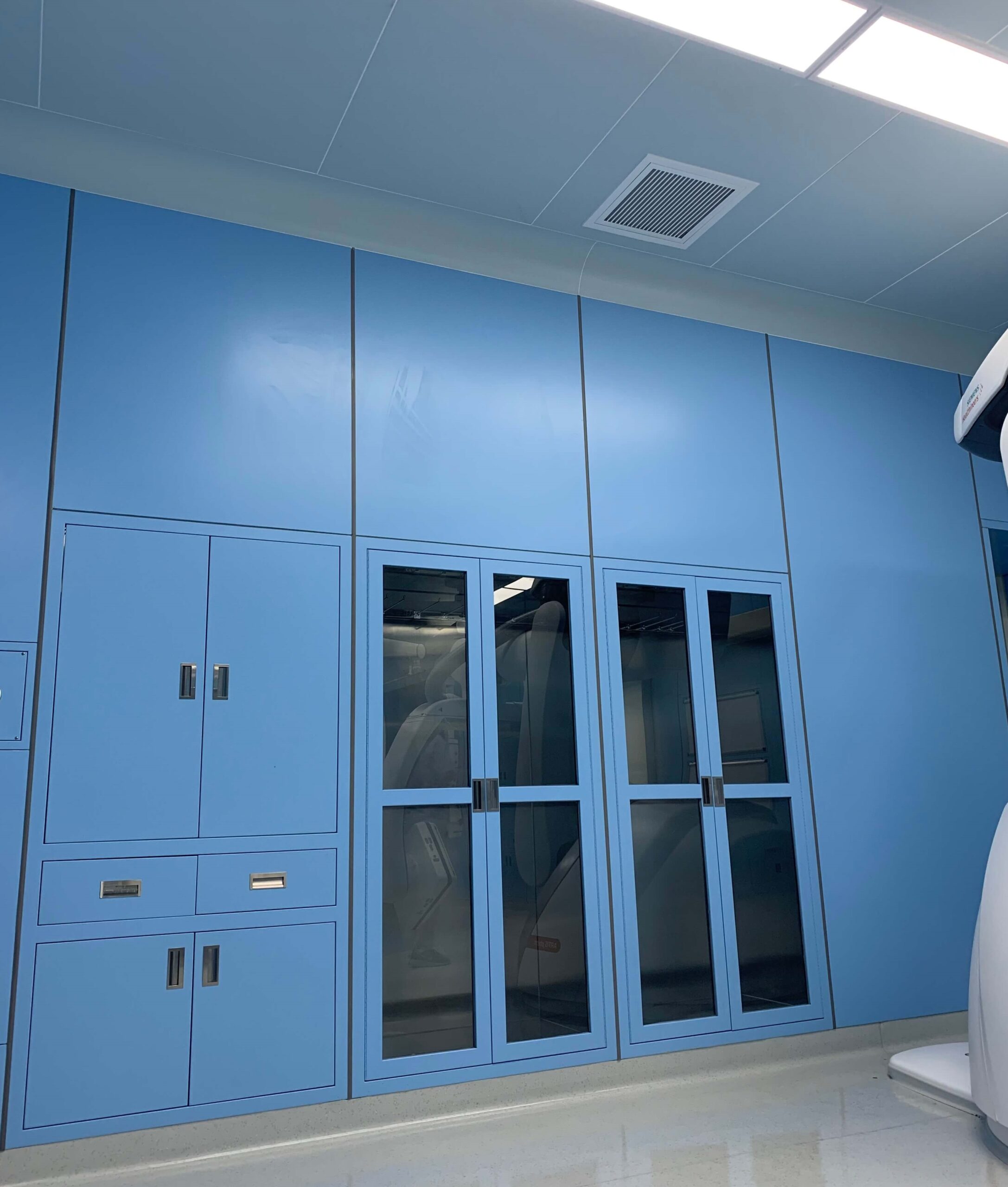 Complete Designing Services
Flow Plan Layout, Sterile HVAC System, Electrical, BMS etc.,

WE OFFER DESIGNING SERVICES
Designing services for isolated hygienic HVAC system for OR, ICU & related areas. Laminar Flow Operating Room, dust & germs free environment in critical areas is the most essential part of any hospital.
Well-designed rooms and flow plan enhances the efficiency and creates an environment that optimizes the workspace.
Tailor made design as per civil structure layout by our qualified experienced engineering team.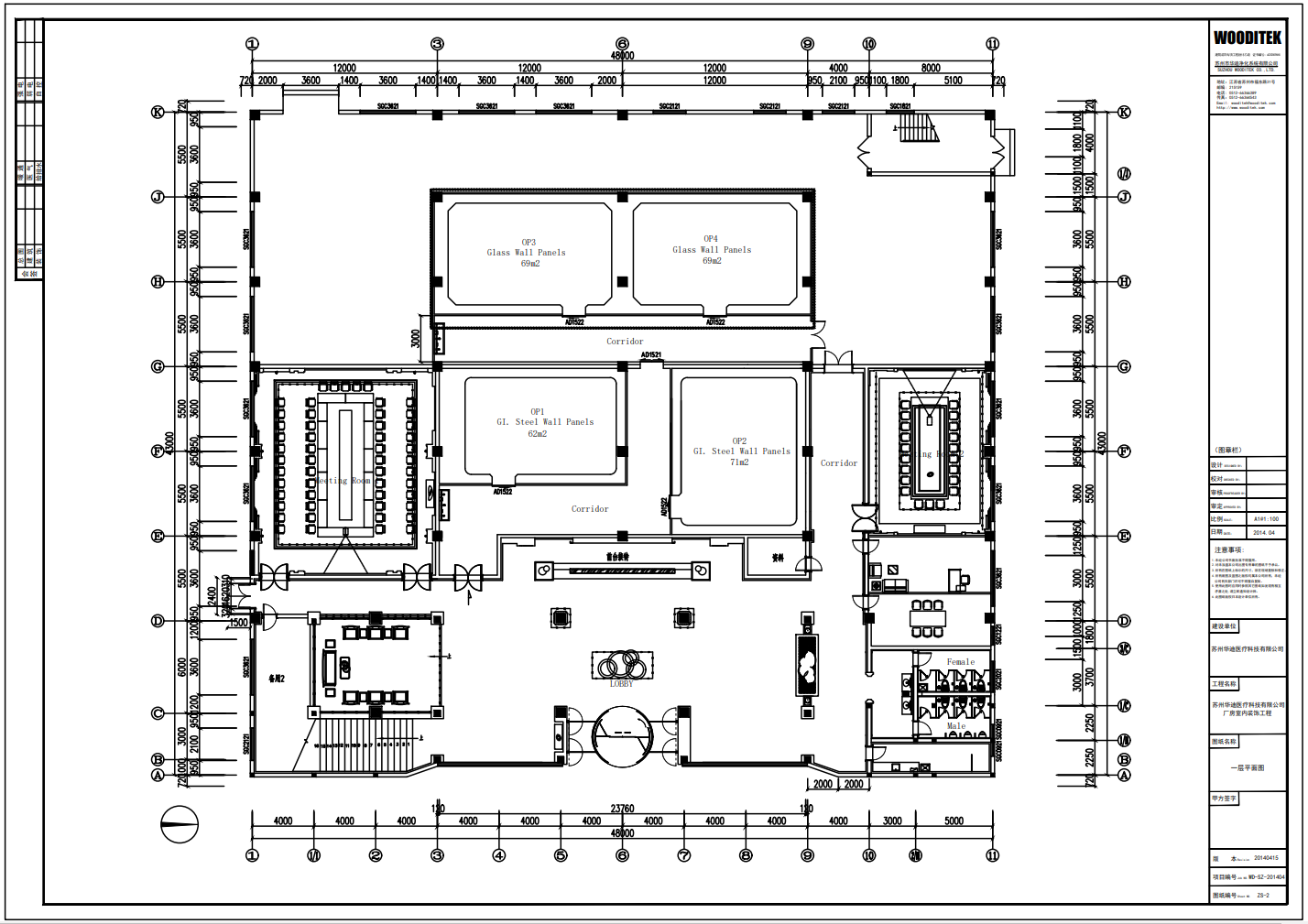 Address
31 Fudong Road, Wuzhong District,
Suzhou, China.